Course handouts are now available
Click here
---
Come to London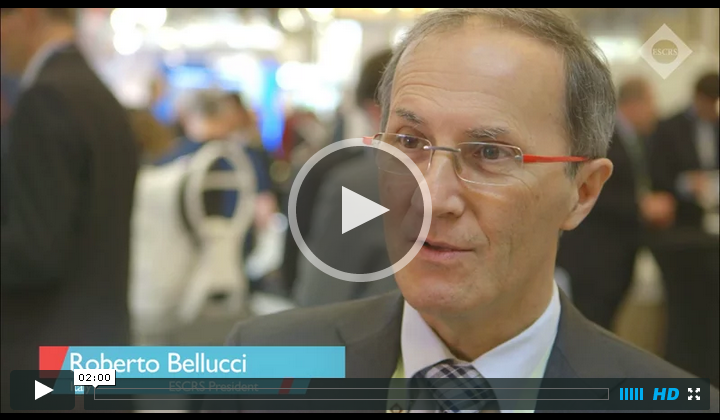 WATCH to find out why
---
Site updates:
Programme Updates. Programme Overview and - Video Symposium on Challenging Cases now available.
---
Surgical Skills Training Course Schedule
Cost per course: €100
CLICK HERE TO REGISTER FOR SURGICAL SKILLS COURSES

IMPORTANT NOTE:
There is an additional charge for these courses. Please check that you do not select two courses scheduled for the same time. If you select courses at conflicting times the Organisers reserve the right to assign you to the next available course.

Course capacity: 8 = 1 participant per station, 16 = 2 participants per station

Saturday 13 September
| | | | |
| --- | --- | --- | --- |
| Course No. | Time | Course | Capacity |
| 01 | 16.00 – 18.30 | Intraocular and transcleral suturing | 8 |
| 02 | 09.45 – 11.30 | Basic suturing techniques | 8 |
| 03 | 12.00 – 13.45 | Basic suturing techniques | 8 |
| 04 | 14.15 – 16.00 | Basic suturing techniques | 8 |
| 05 | 16.30 – 18.15 | Basic suturing techniques | 8 |
| 06 | 09.30 – 11.15 | Basic suturing techniques | 8 |
| 07 | 11.45 – 13.30 | Basic suturing techniques | 8 |
| 08 | 14.00 – 15.45 | Basic suturing techniques | 8 |
| 09 | 16.00 – 17.45 | Basic suturing techniques | 8 |
Sunday 14 September
| | | | |
| --- | --- | --- | --- |
| Course No. | Time | Course | Capacity |
| 10 | 08.00 – 10.00 | Basic phacoemulsification | 8 |
| 11 | 10.30 – 12.30 | Basic phacoemulsification | 8 |
| 12 | 13.30 – 15.30 | Basic phacoemulsification | 8 |
| 13 | 16.30 – 18.00      | Artisan phakic IOL | 8 |
| 14 | 09.00 – 11.00 | Boston keratoprosthesis (B-KPro) | 8 |
| 15 | 13.30 – 15.30 | DSEK keratoplasty | 8 |
| 16 | 16.00 – 18.00 | DMEK keratoplasty | 8 |
| 17 | 09.00 – 10.30 | LASIK | 16 |
| 18 | 11.00 – 12.30 | LASIK | 16 |
| 19 | 13.00 – 14.30 | PRK, LASEK & Epi-LASIK | 16 |
| 20 | 16.30 – 18.00 | PRK, LASEK & Epi-LASIK | 16 |
| 21 | 13.30 – 15.30 | INTACS | 16 |
| 22 | 16.00 – 18.00 | KeraRings | 16 |
| 23 | 09.30 – 11.15 | Basic corneal suturing techniques | 8 |
| 24 | 11.45 – 13.30 | Basic scleral suturing techniques | 8 |
| 25 | 14.00 – 15.45      | Basic trauma suturing techniques | 8 |
| 26 | 16.00 – 17.45 | Basic keratoplasty suturing techniques | 8 |
Monday 15 September
| | | | |
| --- | --- | --- | --- |
| Course No. | Time | Course | Capacity |
| 27 | 08.00 – 09.30 | Artisan phakic IOL | 8 |
| 28 | 14.00 – 16.00 | Basic phacoemulsification | 8 |
| 29 | 16.30 – 18.30 | Posterior capsulorhexis 'bag in lens' | 16 |
| 30 | 08.00 – 10.00 | Viscocanaloplasty (glaucoma) | 8 |
| 31 | 10.30 – 12.30 | Viscocanaloplasty (glaucoma) | 8 |
| 32 | 13.30 – 15.30 | Glaucoma canaloplasty | 8 |
| 33 | 16.00 – 18.00 | Glaucoma canaloplasty | 8 |
| 34 | 08.30 – 10.00 | LASIK | 16 |
| 35 | 10.30 – 12.00 | LASIK | 16 |
| 36 | 13.00 – 14.30 | PRK, LASEK & Epi-LASIK | 16 |
| 37 | 15.00 – 17.00 | DSEK keratoplasty | 8 |
| 39 | 11.30 – 13.30 | KeraRings | 16 |
| 41 | 09.30 – 11.15 | Basic corneal suturing techniques | 8 |
| 42 | 11.45 – 13.30 | Basic scleral suturing techniques | 8 |
| 43 | 14.00 – 15.45 | Basic trauma suturing techniques | 8 |
| 44 | 16.00 – 17.45 | Basic keratoplasty suturing techniques | 8 |
Tuesday 16 September
| | | | |
| --- | --- | --- | --- |
| Course No. | Time | Course | Capacity |
| 45 | 08.00 – 10.00 | Basic phacoemulsification | 8 |
| 46 | 10.30 – 12.30 | Basic phacoemulsification | 8 |
| 47 | 13.30 – 15.30 | Basic phacoemulsification | 8 |
| 48 | 16.00 – 18.00 | Basic phacoemulsification | 8 |
| 49 | 09.00 – 11.00 | Glaucoma canaloplasty | 8 |
| 50 | 11.30 – 13.30 | Corneal cross-linking therapy | 16 |
| 51 | 14.30 – 16.30 | Corneal cross-linking therapy | 16 |
| 52 | 08.00 – 09.30 | Micro-incision phaco | 8 |
| 53 | 10.00 – 12.00 | Phaco: management of complications | 8 |
| 54 | 12.30 – 14.30 | Phaco: management of complications | 8 |
| 55 | 15.00 – 17.00 | Phaco: management of complications | 8 |
| 56 | 08.30 – 10.30 | Ferrara rings | 16 |
| 57 | 11.00 – 13.00 | INTACS | 16 |
| 58 | 09.30 – 11.15 | Basic corneal suturing techniques | 8 |
| 59 | 11.45 – 13.30 | Basic scleral suturing techniques | 8 |
| 60 | 14.00 – 15.45 | Basic trauma suturing techniques | 8 |
| 61 | 16.00 – 17.45 | Basic keratoplasty suturing techniques | 8 |
| 62 | 13.30 – 15.30 | Refractive success with the AcrySof Toric IOL | 16 |