Course handouts are now available
Click here
---
Come to London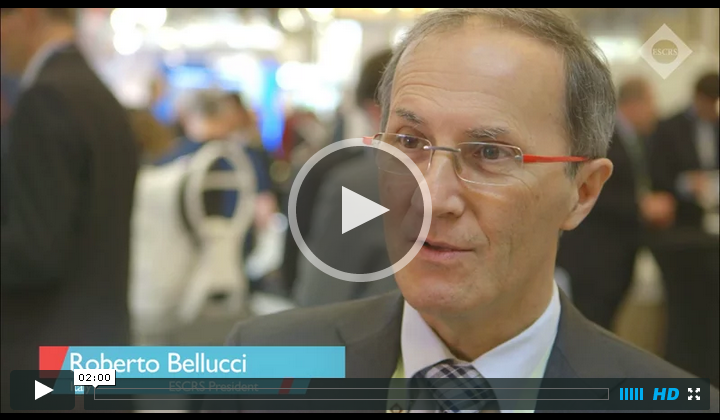 WATCH to find out why
---
Site updates:
Programme Updates. Programme Overview and - Video Symposium on Challenging Cases now available.
---
John Henahan Prize 2014 - Now closed
Deadline: Friday 13 June, 2014
Young Ophthalmologists are invited to write a 900-word essay on the topic of, "How do I see cataract surgery in 30 years?"
The essays will be judged by Emanuel Rosen, chairman ESCRS Publications Committee; Jose Guell, former president ESCRS; Oliver Findl, chairman ESCRS Young Ophthalmologists' Forum; Sean Henahan, editor EuroTimes; Paul McGinn, editor EuroTimes; and Robert Henahan, contributing editor EuroTimes.
The two main criteria for consideration by the judges are the clinical content of the story and the writing style, including punctuation and grammar, which should reflect the high standard of material published in EuroTimes.
The winner will receive a travel bursary worth €1,000 to attend the XXXII Congress of the ESCRS in London, UK and a special trophy which will be presented at the Awards Session.
Entrants must be members of the ESCRS and aged 40 years or under on January 1 2014.

Entry forms are available from Colin Kerr, executive editor, EuroTimes at: henprize@eurotimes.org