Marrakech 2020 – Meeting Highlights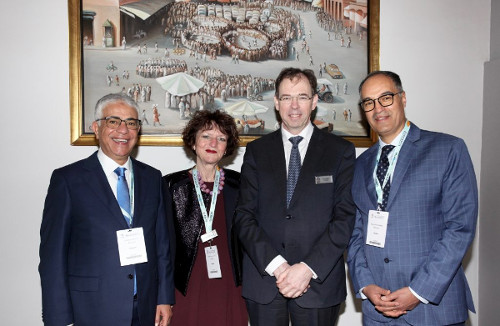 SAMIR President Abdelfettah Benkirane, ESCRS past President Béatrice Cochener-Lamard, ESCRS President Rudy MMA Nuijts, and SAMIR past President Dr Mouhcine El Bakkali
The 24th ESCRS Winter Meeting was held in Marrakech over three days, from the 21 – 23 February. We were delighted to hold our Meeting on the African continent for the first time and to be joined by our colleagues from SAMIR, the Moroccan Society of Implant & Refractive Surgery. Our past President Beatrice Cochener-Lamard is to be congratulated for taking this initiative to be bridged between European and African ophthalmology.

SAMIR and the Pan Arab Refractive Council made a significant contribution to the scientific programme and we would like to thank them for their time and support, especially the SAMIR President, Dr Fettah Benkirane, and Professor Mouhcine El Bakkali.

The Meeting attracted more than 1,970 delegates from 78 different countries, including more than 700 delegates from the host country Morocco.

370 presentations, 450 ePosters, 23 surgical skills training courses, 39 exhibition companies all contributed to a highly successful meeting.

We would like to extend our thanks to all speakers, delegates and exhibitors who attended the Marrakech Winter Meeting and hope to see you all again in October for the 38th Congress of the ESCRS in Amsterdam.
Programme Highlights
The scientific programme was very well attended with highlights including Cornea Day, organised in conjunction with EuCornea, the Young Ophthalmologists Programme and didactic courses in Cornea, Basic Optics, Cataract and Refractive Surgery and the ESONT Didactic Day, organised by the European Society of Ophthalmic Nurses and Technicians.

Other highlights included a range of Surgical Skills Training Courses, Instructional Courses, Free Poster and Moderated Poster Sessions, Main Symposia and Near Live Surgery organised by SAMIR, and symposia organised by SAMIR and the Pan Arab Refractive Council.
Meeting News
DIGITAL VS CONVENTIONAL APPROACHES FOR TORIC IOLS

New technologies have failed to deliver on their promise of improved visual outcomes

PATIENTS STILL SMILING AFTER ALL
THESE YEARS

SMILE procedure only rarely has intraoperative complications

TOTAL CORNEAL MAP BEST FOR TRIFOCAL IOL POWER CALCULATION USING STANDARD FORMULAS

IOL power calculations for trifocal IOLs when using standard formulas

PITFALLS OF DRY EYE DISEASE DIAGNOSIS AND TREATMENT CAN BE AVOIDED WITH METHODICAL APPROACH

Listening to patients is key in diagnosing dry eye disease
ESCRS Poster Awards
A prize of €1,000 was also awarded for the Meeting's best Cataract and Refractive Poster presentations.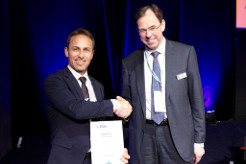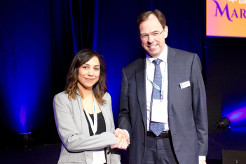 The prize in the Refractive category went to Emilio Torres-Netto, Switzerland, for his poster 'Stromal bed smoothness after excimer laser surface ablation as a key element for the expression of inflammatory genes'.



The prize in the Cataract category went to Chaimae Khodriss, Morocco, for her poster 'When we forget the essentials: about an unexpected corneal complication of cataract surgery'.
ESCRS/EuCornea Annual Cornea Day Winners
The best cases in each section of the ESCRS/EuCornea Cornea Day were awarded with a certificate for their winning case presentations.
Part 1: Mounia Ait Al Jazzar
Part 2: Myrsini Petrelli
Part 3: Prateek Agarwal
Part 4: Nienke Visser
View Annual Cornea Day here
President's Dinner
The ESCRS President's Dinner took place in the Royal Mansour Marrakech on Saturday 22 February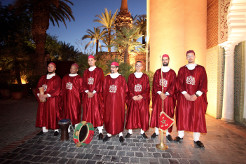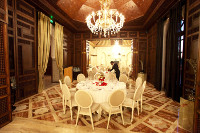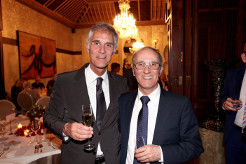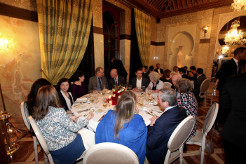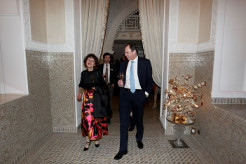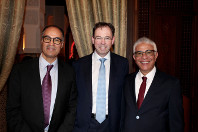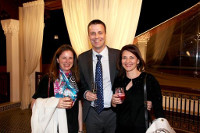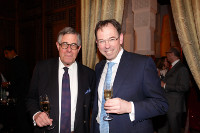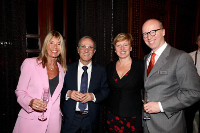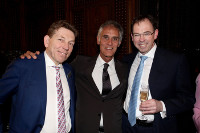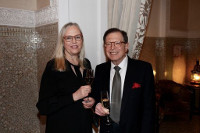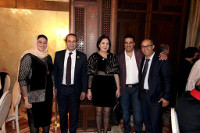 Catch up on what you missed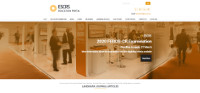 With so much on offer, it would have been impossible to attend every session. However, if you log on to the Education Portal on the ESCRS website, you can access the sessions and didactic courses on ESCRS On Demand and ESCRS iLearn, as well as discover a wide range of video content and other materials.
https://education.escrs.org/
ESCRS On Demand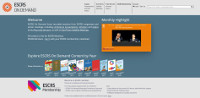 On online library of presentations form all ESCRS Congresses and Meetings Presentations and e-posters from the Marrakech Winter Meeting are available for viewing at ESCRS On Demand Full access is FREE for ESCRS members.
http://www.escrs.org/escrs-membership/
iLearn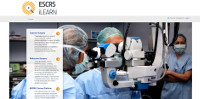 During the Marrakech Meeting, delegates were able to find out about the innovative ESCRS e-learning platform. iLearn offers an appealing and flexible online format of educational and didactic material. CME accredited courses on cataract, refractive, cornea and basic optics are available. Access to iLearn is free for ESCRS members.
https://elearning.escrs.org/
We hope you found the Meeting beneficial and rewarding, and we look forward to seeing you in Amsterdam at the 38th Congress of the ESCRS in October