ESCRS Board elections are held every two years. Board members serve for a term of four years and can be re-elected for one additional four year term. Board members must have been a full member of the ESCRS for at least the last three consecutive years and in order to stand for election candidates must be nominated by five other full members of the Society.
There are six positions available on the Board in this election and sixteen full members of the ESCRS are nominated. Voting is now open and will close on Monday 30 August 2021.
Nominated Candidates
---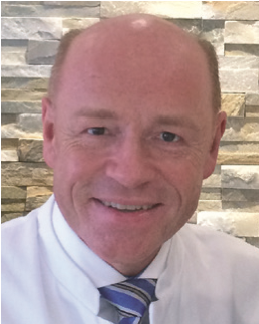 Burkhard Dick
GERMANY
As a proud member of the ESCRS, I relished seeing our society grow and gain in importance as well as in global outreach. It is definitely not a wheel that has to be reinvented but a gem that will continue to grow. If elected, I would work hard to keep the ESCRS on this successful course with a focus on the society's educational endeavors and on its meetings that have attracted participants not only from Europe but from all over the world. It will be a challenge - though definitely a pleasant one - to get back on this track after the pandemic. I had the honor to work on numerous scientific boards, establishing contacts all over Europe and in the US and planning large meetings. To name just a few: I have been President of AECOS Europe and was President of the German Society of Cataract and Refractive Surgery (DGII), a society on whose executive board I am still serving. During the upcoming AAO/ISRS meeting, I am in charge of the program commission for the Refractive Surgery Subspecialty Day. It would be a great privilege to share my experience and enthusiasm with the distinguished ESCRS board members.
---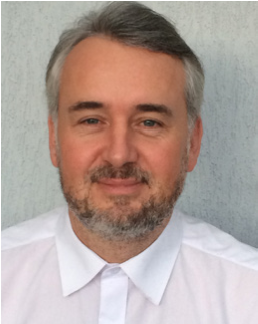 Andrzej Grzybowski
POLAND
Professor of Ophthalmology, University of Warmia and Mazury, Olsztyn, Poland; Head of Institute for Research in Ophthalmology, Poznan, Poland. Present scientific interests: artificial intelligence, ocular infections prevention and treatment, economization of health-care. Active in AAO (the Global ONE Advisory Board and Museum of Vision's Program Committee), EVER (chair of lens/cataract section 2018-2023), ISRS (member of the ISRS International Council), International Council of Ophthalmology (Programme Coordinator for WCO in 2011-2018), Euretina (co-opted board member 2016-2018), and APAO (Programme Coordinator 2017-2019), Polish Presbyopia Club (chairman). Ophthalmic History passionate: co-founder of ESCRS Archive (present co-curator), and ESCRS Heritage Lecture; editor-in-chief Historia Ophthalmologica Internationalis (www.histoph.com). Authored over 500 articles, and over 50 book's chapters; reviewer for over 20 journals Editorial boards member: AJO, Acta Ophthalmologica, PLOS One, Graefe's Archive, TVST (ARVO journal). Only Polish ophthalmologist included in TOP 2% ranking of world-best scientists prepared by Stanford University for 2019. Expertscape worldwide ranking: No 1 in cataract field and No 4 in cataract extraction field. Future work in ESCRS: practical evidenced-based recommendations (like AAO, ASCRS, etc.), educational programs in less-developed parts of Europe, and ESCRS Surveys (like ASCRS, ASRS) – help us better understand
---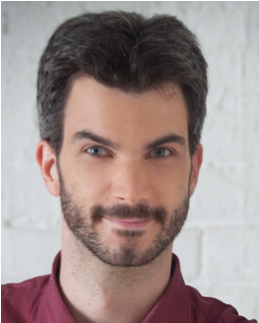 Nino Hirnschall
AUSTRIA
I had the pleasure of visiting my first ESCRS meeting as a medical student at the age of 22. Since then, I have never missed an annual meeting and I have participated with free papers, courses and moderations for over 15 years. Furthermore, I was part of the Young Ophthalmologists committee and I continue to be part of the ESCRS research committee. After my MD, I worked at the Moorfields Eye Hospital in London for 1.5 years supervised by Prof. Findl. Once back in Vienna, I finished my PhD in medical physics and started courses in advanced statistical modelling. At the end of my ophthalmology residency programme, I took the FEBO exam. I was very honoured when I was granted the Peter Barry fellowship from the ESCRS that allowed me to start a surgical cornea fellowship at the Sydney Eye Hospital in Australia in 2018. After returning to Vienna, I continued as a consultant at the Hanusch hospital, where I am still working in the cornea and cataract unit. My "habilitation" (associate Professor) topic was on biometry. Recently, I finished the MBA specialising in team management and motivation. My own motivation in research resulted in 100 accepted peer reviewed manuscripts, 9 published book chapters and more than 150 talks in 65 meetings. The ESCRS has always been a source of motivation for me and a chance to meet and learn from inspiring people. It would be an honour for me to use my background and skills as a researcher as well as a surgeon to participate in this exceptional society, thereby continuing the meaningful work in the form of deeper research, optimising clinical standards and expanding the network.
---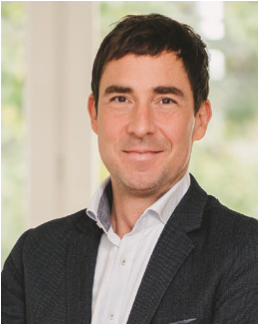 Daniel Kook
GERMANY
Born 1976. After medical school at the University of Erlangen-Nuremberg and Duke University Durham, N.C., Daniel Kook completed residency at the University Eye Hospital in Munich. His path into refractive surgery started with a fellowship at the University Eye Hospital in Frankfurt under supervision of Professor Thomas Kohnen. During his years as senior physician at the University Eye Hospital Munich he was Head of the Division of Refractive Surgery dedicating his research on femtosecondlaser-assisted corneal surgery which resulted in his promotion to become a full professor. He authored more than 80 peer-reviewed publications, with over 2500 citations, yet. In 2020, he founded Prof. Kook & Partner private practice specialized in Cataract and Refractive Surgery in Graefelfing, Munich district. Daniel Kook was part of the first ESCRS Young Ophthalmologists Committee, Programme Committee and Practice Management and Development Committee. "In times of transnationally growing influence of private equity in our entire profession I am convinced that a strong collaboration between ourselves as ophthalmologists is crucial for mastering this challenge together. With your support, my contribution to the ESCRS as your elected board member will be enforcing our network strengthening intercollegiate exchange between us ophthalmologists in order to keep ophthalmology and Cataract and Refractive Surgery to the only place where it belongs - in the quality of our own hands."
---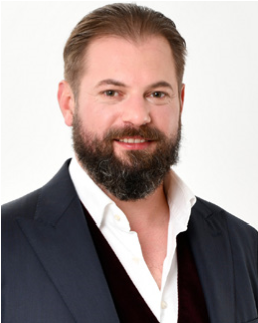 Florian Kretz
GERMANY
My name is Florian Kretz and I am honored to have been selected to stand on the board of the ESCRS. My career started at the renowned University of Heidelberg. As a Cataract and Refractive Surgeon, I am currently CEO, Owner and Lead Surgeon of Precise Vision Augenärzte with 4 medical centers across Germany. We strive to redefine the highest standard of patient care. My experience and passion for ophthalmology is continuously developing. At 38 years of age, I am delighted to share my knowledge and experience with other ophthalmologists across the world. In our clinics our teams are conducting clinical research and support further developments of the latest innovations. Our research findings and study results are recognized in many publications and educational events. I regularly join international congresses to exchange and network with my colleagues' and fellow researchers across the globe. To become an ESCRS board member would be a great honor which would allow me to share my knowledge, experience and passion in the field of ophthalmology.
---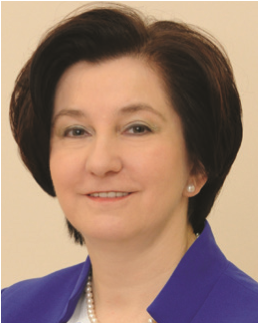 Ewa Mrukwa-Kominek
POLAND
I am Professor of Ophthalmology (MD, PhD, FEBO-CR), Head of the Department of Ophthalmology, Head of the Postgraduate Education College of the Medical University of Silesia, Katowice (Poland), Chair of the Department in the University Clinical Center where before I was Medical Director. In the Polish Society of Ophthalmology I have been a Board Member since 2010, President of Cataract and Refractive Surgery Section. I am National Delegate in EBO and UEMS. My activities include cataract, refractive and corneal surgery, presbyopia, IOLs, diagnostics. I am author/co-author of 230 published scientific papers; 2 books, 4 books chapters, more than 550 presentations. I am Member of Advisory Board CRSToday Europe, Editor of several Issues and Ophthalmology Journals, Reviewer in over 10 Ophthalmology Journals. In ESCRS I was member of the Focus Group, co-opted Board Member (2014-2016), Board Member (2016-2019). I am still active in Education and Charity Committees, EBO-ESCRS Exam Board, ESCRS-Academy speaker and Wetlab instructor during ESCRS Congresses. If re-elected to the Board, I would like to continue these activities to extend the role of ESCRS in transferring knowledge to ophthalmologists across Europe. I intend to participate in the training of European YO and support clinical research.
---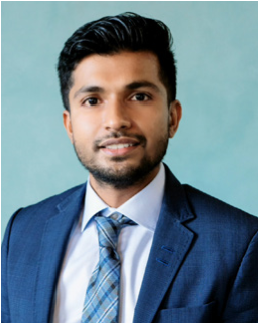 Danson Muttuvelu
DENMARK
Danson currently serves as the chair of the Danish Cataract and Refractive Society. He is known for his skills in complex anterior segment surgery and his interest in cataract surgery education across the Nordics. He is a strong believer in providing better access to eye-care through innovation and digitalization, thus he co-founded a successful e-health company that provides novel e-health solutions for governments and industries alike. Further he is engaged in various NGO-projects providing cataract surgery in various developing countries. As a potential candidate for the ESCRS board Danson wants to use his experience into the following: Bridging young ophthalmologists across the European Continent and ESCRS-society in order to improve educational content based on his experience as the past national YO Chair and represent in SOE. Cataract is still a leading course of blindness in the global world. Danson wants to engage ESCRS-society towards the needs in the global ophthalmic community in order to eradicate needless blindness. The fourth industrial era goes along further digitalization and automatization. The impact and change related to big data, cloud, blockchain, VR and AI are inevitable for refractive- and cataract-surgeons. Danson wants to engage ESCRS in this transition.
---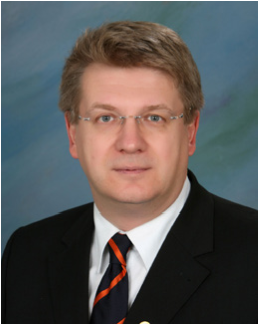 Zoltan Nagy
HUNGARY
I have been working in ophthalmology since 1986. At present, I am Head of the Department of Ophthalmology Semmelweis University, Budapest and serve also as Dean of the Faculty of Health Sciences. My main interests are cataract and refractive surgery. I started refractive surgery in Hungary in 1992 and have performed all kinds of refractive procedures. In 1997, I discovered the harmful role of ultraviolet-B during corneal avascular wound healing, which was published in Ophthalmology in 1997. In 2008, I was the first to perform femtolaser-assisted cataract surgery in the world. In 2010, I was awarded the Waring Medal. In 2012 I received the Casebeer Award from the ISRS. In 2019 started the journal Developments in Health Sciences in English as a chief editor. Within the ESCRS Board I would like to contribute to the scientific programme of the meetings and to the educational programme of the Young Ophthalmologists as being an active teacher of Semmelweis University. ESCRS is a strong society in ophthalmology, and I have a strong commitment for education and scientific work. One of the key factors for success is personal commitment, I would like to work together with the ESCRS Board members.
---
Sorcha Ní Dhubhghaill
BELGIUM
My name is Sorcha Ní Dhubhghaill (MBBCh, PhD, FEBO, FEBOS-CR). I hail from Ireland where I trained under the late Peter Barry before moving to Antwerp University Hospital (UZA) to work with Marie-José Tassignon. Apart from a side-quest to learn DMEK and collaborate with the Melles Clinic in Rotterdam, I've been in Antwerp ever since working in anterior segment surgery and research. As an ophthalmologist who practiced surgery in three different countries, international cooperation is a matter close to my heart. I'm a firm believer in the goals and values of the ESCRS. I am on the board of the Belgian Society for Cataract and Refractive Surgery (BSCRS), and a co-opted member to the EBO exam board educational committee. I was the first woman to succeed in the ESCRS-EBO exam and I now sit on the exam board. My academic research focuses on visual optics, lens techniques and innovative corneal surgery. I also have a particular interest in training and education. I am enthusiastic, driven, and not afraid of hard work. It would mean a lot to me to be able to count on your support, and I invite you to reach out to me with any questions you might have.
---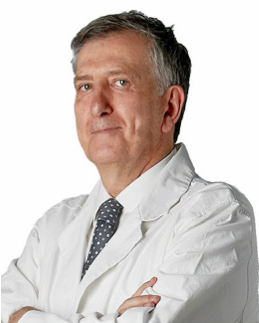 Matteo Piovella
ITALY
Matteo Piovella, MD, is an internationally acclaimed cataract and refractive surgery expert and has a private practice in Monza (Milan), Italy. Dr Piovella is the President of the Italian Ophthalmological Society – SOI, that represents 7000 Italian eye doctors, his institutional role includes updating Guidelines for Ophthalmology. He is the recipient of the highest international awards for cataract and refractive surgery. After many years of service in the ESCRS Scientific Committee, today he is acting as judge for the ESCRS Video Competition. He considered the possibility of applying to make available to ESCRS the opportunity to support the requests of ophthalmologists to promote efficient clinical organizational models throughout the European community. If elected he will focus on high quality education particularly for younger colleagues.
---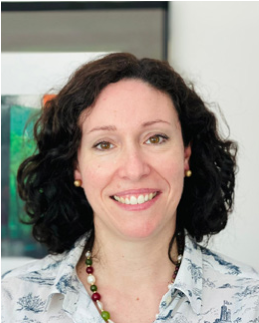 Andreia Rosa
PORTUGAL
ESCRS has been my source of reliable and up-to-date information since I was a resident, so I would be honoured to contribute to improving the role of ESCRS as a global reference in corneal, cataract and refractive surgery. I work at the Cornea and Refractive Surgery section of the University Hospital of Coimbra and as an assistant professor of Ophthalmology at the University of Coimbra, Portugal. I have been involved in clinical research for many years, particularly in studies involving functional magnetic resonance and neuroadaptation. Our group was awarded the ESCRS Clinical Research Awards in 2016, which enabled the work that received the ESCRS Obstbaum Award for the best clinical research paper published in the Journal of Cataract and Refractive Surgery in 2017. I am the current president of the Portuguese Group of Cataract and Refractive Surgery (CIRP). I also represented the Portuguese Society of Ophthalmology in the Leadership Course of 2018-2019 of the Pan-American Association of Ophthalmology, held in conjunction with the American Academy of Ophthalmology. I am willing to work hard towards serving the ESCRS and providing our society with the tools to perform meaningful research and education, which will lead to the best care for our patients.
---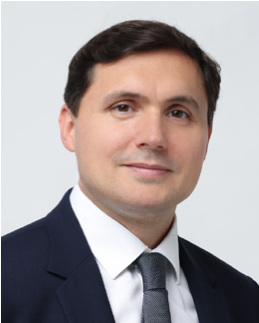 Cedric Schweitzer
FRANCE
Cédric Schweitzer, MD, PhD, FEBO is Professor in Ophthalmology at Bordeaux University Hospital, France. He is specialised in cataract surgery, femtosecond lasers, IOL biomaterials and optics, and glaucoma. He led several clinical trials including the FEMCAT trial, recently released in The Lancet, which compared FLACS and phacoemulsification cataract surgery. He did a research fellowship at Moorfields Eye Hospital (London, UK) and has been involved in international research and educational programme for the ESCRS or the EBO. " I feel very honoured to be nominated for the ESCRS board election. Keeping with my previous educational and research commitment, I will be a very engaged board member for the strength and the success of our European Society. Our specialty is at a milestone with challenges triggered by the pandemic, and new opportunities offered in Ophthalmology with AI, telemedicine, new lasers or IOLs to help improve the standard of care. I will be very willing to support scientific research and innovations, to promote relevant evidence-based recommendations for an optimised clinical practice and the best visual care for patients. I will also be very engaged to enhance education and training of our young colleagues across Europe. I would be very grateful and honoured to have your vote and support for this election."
---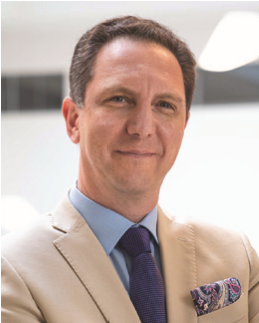 Walter Sekundo
GERMANY
Born in Latvia of Spanish ancestry, raised in Germany and trained in Germany, UK and USA, I have always considered myself a true European with the ESCRS being my "home society", professionally and intellectually. I've been practising ophthalmology for 30 years. Since 2008, I am Medical Director, Professor and Chairman of the Department of Ophthalmology at Philipps University of Marburg, Germany. While many refractive surgeons naturally associate my name with the development of SMILE, I am in fact a comprehensive ophthalmic surgeon. Of my 30,000 procedures performed, 2/3 were anterior and 1/3 posterior segment surgeries. I was fortunate to accomplish 3 fellowships: Eye Pathology (Tennents Institute, Glasgow/UK), Corneal & Refractive Surgery (Moorfields Eye Hospital, London/UK) and Vitreoretinal Surgery (University of Marburg/Germany). Many young ophthalmologists, PhD and MD students have reached their goals under my guidance. I have published 170 original papers, 45 book chapters and edited a book on SMILE. I also gave innumerable lectures and papers at local, national and international venues, many of which at the ESCRS meetings. As a fully trilingual person with a broad expertise,I see my role in the ESCRS as a promoter for close scientific relationships between different subspecialties in ophthalmology and among east and west European members walike.
---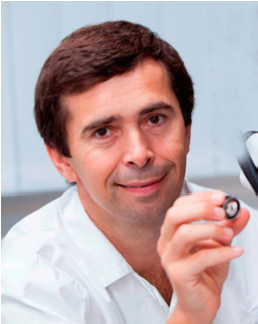 Pavel Stodulka
CZECH REPUBLIC
This nomination is an honor. As high-volume cataract, refractive and DMEK surgeon I also like to innovate. In my country I performed the first lasik, femtolasik, MICS, FLACS, DMEK, Boston KPRO, synthetic endothelium, Avastin injection and several other surgeries. I was the first Victus femtosecond laser European user. My world-firsts: presbyopic phakic IOL implantation, bio-synthetic corneal inlay, femtomatrix FLACS, CapsuLaser capsulotomy as it's co-inventor. My current research is focused on bio-synthetic collagen corneal inlay and synthetic endothelium. I am the founder and chief eye surgeon of Gemini Eye Clinics in the Czech Republic and Austria. I gave over 900 presentations in Europe and outside and I have been teaching young residents at phaco courses at ESCRS and SOE meetings for several years and run surgical simulator courses. If re-elected I would like to contribute to ESCRS board according to the needs of this society at online ESCRS educational activities and annual meetings after pandemic is over to keep growing ESCRS educational impact on European eye surgeons. I would be grateful for your vote support and you can contact me with any question or suggestion regarding ESCRS.
---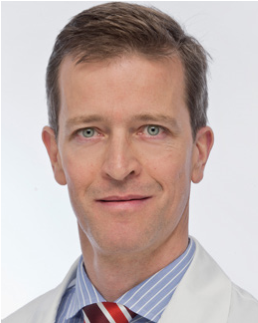 Kristof Vandekerckhove
SWITZERLAND
After gaining experience in clinical research and the pharmaceutical industry, Kristof found his ultimate challenge: ophthalmology! Since founding the Vista Alpina Eye Clinic in 2008, he has been working and teaching there, living out his passion for quality and innovation, and successfully mastering the many challenges that eye surgeons face every day. Kristof is an experienced surgeon (2000 surgeries annually). Although not pursuing an academic career, he has a strong interest in clinical research, with a special focus on refractive cataract surgery and phakic lenses. In 2014, he received the "Best Presentation Award" at the ESCRS Congress for his work on improving toric IOL design. He has an MBA and is fluent in English, German, French and Flemish. Since 2018, he has tirelessly defended the interests of Swiss ophthalmologists as president of the Tariff Committee and board member of the Swiss Society of Ophthalmology, successfully introducing innovative flat fees for ophthalmic surgery. "To find out where my focus as a future board member should be, I conducted a mini-survey among ESCRS members. Clinical guidelines came first, followed by member advocacy and services (e.g. secretariat, website, video library, patient information). I am a typical ESCRS member. I am hardworking and ready to defend our interests.Suggestions? Contact me on LinkedIn!"
---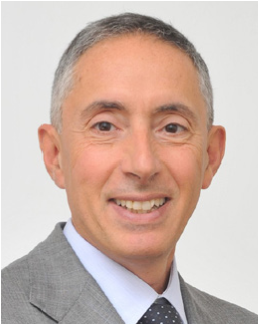 Paolo Vinciguerra
ITALY
Prof. Paolo Vinciguerra obtained his Medical Degree at the University of Milan in March 1982 and then his Ophthalmology Degree (1982-1986). Associate Professor of Ophthalmology (2016-2019), Full Professor (2020), Director of Residency Program in Ophthalmology at Humanitas University – Rozzano (Milan) and Director of Eye Center – Istituto Clinico Humanitas since November 1999. He is Coordinator of the Eye and Neck Department – Humanitas University. He has been appointed as Professor at the Milan University, Chieti University and Visiting Professor at the Ohio State University. Pioneer of numerous ophthalmic surgery procedures, since 1989 Prof. Vinciguerra, M.D., Ph.D, has contributed to countless Italian and international research, studying refractive surgery and corneal topography. He is President of the Italian Cataract and Refractive Surgery Society (AICCER), Past-President of the Italian Association of Private Hospitals (OPI), Board member of the Italian Society of Cornea, Stem Cells and Ocular Surface (SICSSO). He has been an Honorary Member of the Italian Ophthalmology Society (since 1995) and an Honorary Member of the Italian Society for Corneal Transplants (SITRAC) since 2004. He has been a member of the International Council of the International Society of Refractive Surgery - American Academy (ISRS-AAO) since 2004. As a pioneer of refractive surgery working with scientific institutes and ophthalmology companies engaged in development and research into technological innovations, Prof. Vinciguerra, M.D., has registered numerous patents in both Europe and the rest of the world.
---