Programme Highlights
Join us for an exciting 3 day live virtual meeting. Expert speakers, chairpersons and panellists will deliver a programme covering a range of hot topics and including lively face-to-face discussion and debate. Connect with colleagues, engage with educational opportunities and access the latest scientific data in results.
View Programme Overview
Main Symposia:

ESCRS/EuCornea Symposium: Dealing with the Traumatized Cornea
ESCRS/EURETINA Symposium: Cataract Surgery in Patients with AMD
20/20 in 2020: The Lens
20/20 in 2020: The Cornea
The Next Decade of Cataract Surgery
What to Do When the Unexpected Happens

Programme Highlights:

Ridley Medal Lecture
Heritage Lecture
Covid-19 Sessions
Free Paper Forum
Poster Village
Instructional Courses
Satellite Meetings
Clinical Research Symposia
Video Symposia
This meeting will include: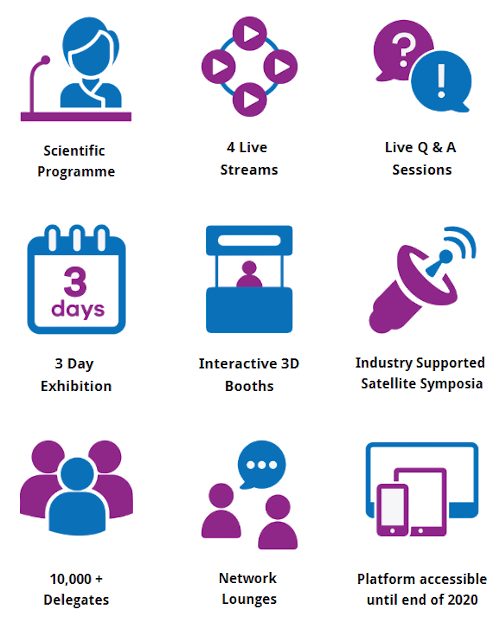 Delegate Registration
Open - Register here
EuroTimes Satellite Education Programme
Industry Sponsored Symposia. More information to follow.

Contact Details
Exhibition | Virtual Exhibition 
exhibition@escrs.org

Sponsorship & Advertising 
marketing@escrs.org
Tel: +353 1 209 1100
Host - ESCRS 
Temple House, Temple Road, Blackrock, Co. Dublin, Ireland
Tel: + 353 1 209 1100
Fax: +353 1 209 1112
Email: escrs@escrs.org